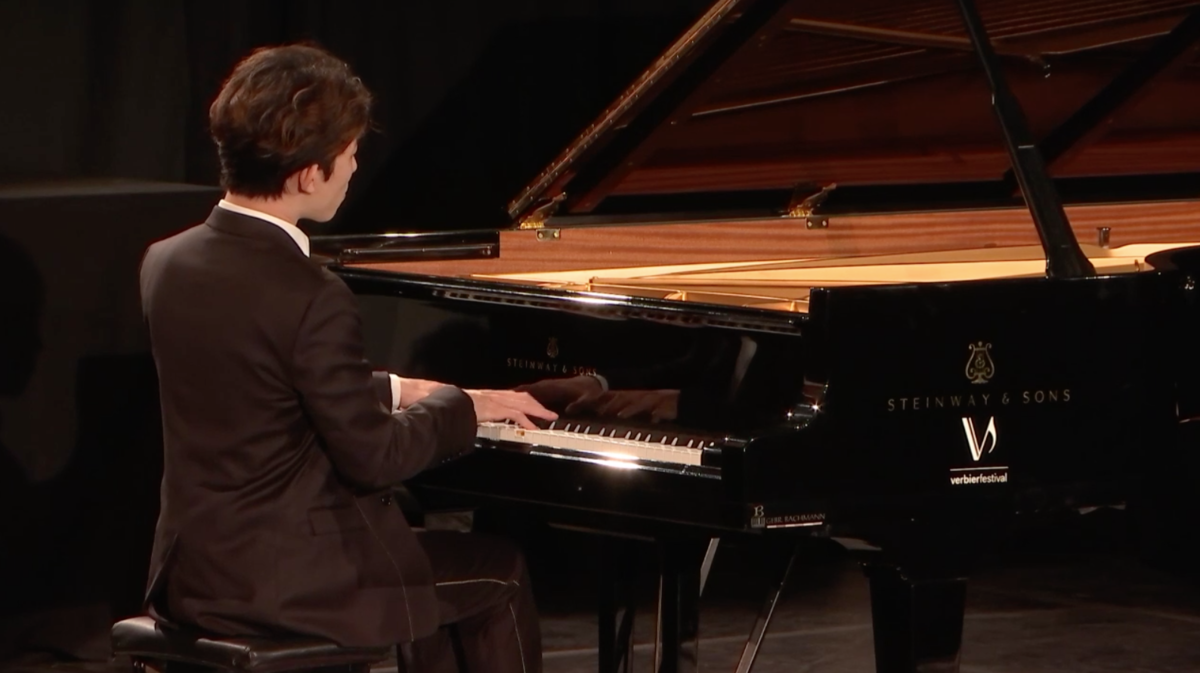 Concert Pianist Ji Liu presented a remarkable recital on the stage of the Verbier Festival featuring works by Schubert, Rzewksi, Liszt, Scriabin, Debussy, and Saint-Saëns on July 28th, 2017.
Aristic brilliance and innovative programming are the trademarks with which the sensational young pianist Ji Liu has impressed his audience in this recital.
Ji Liu started the programme with Schubert's rarely heard unfinished Piano Sonata in F Sharp Minor D.571, followed by one of Rzewski's most rebel music works, Winnsboro Cotton Mills Blues. The recital is followed by Liszt's 2 Transcendental Etudes, Scriabin's Piano Sonata No.10, Debussy's 2 Preludes and Saint-Saen's Danse Macabre transcribed by Liszt and Horowitz.
Ji Liu also delighted his audience by giving 2 encores, Rameau's Gavotte and Chopin's Waltz Op. 64 No.2.