Into Silence: Unquiet Silence
On November 18th, Dr Ji Liu gave a recital-seminar at the Pembroke College, University of Oxford. In this recital-seminar hosted by the Silence Hub TORCH | The Oxford Research Centre in the Humanities , Ji Liu explored the role of silence in performance. Pairing works by Frederic Rzewski, Philip Glass, Arvo Pärt and himself with movements from sonatas (in both finished and unfinished form) by Franz Schubert, he invited participants to reflect on silence as creative act and maker of musical meaning.
The event was chaired by Kate McLoughlin, Professor of English Literature at the University of Oxford and Co-Convenor of the Silence Hub.
Described as 'a major talent' by The Classical Source, Dr Ji Liu combines a distinguished and multi-faceted career as a pianist, composer, and scholar.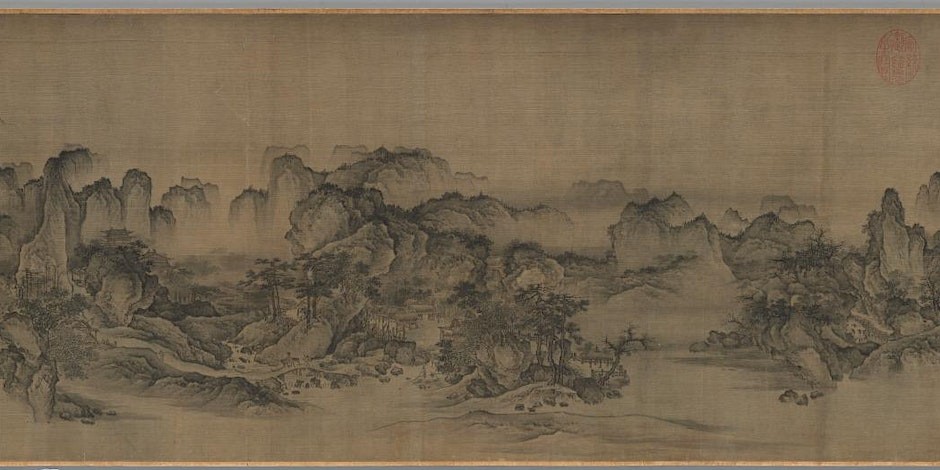 Image credit: Streams and Mountains Without End (China, late Northern Song dynasty, Cleveland Museum)
As John Cage said, "The material of music is sound and silence. Integrating these is composing." But is there a distinct frontier that distinguishes sound and silence in music performance? In today's presentation, I will share some thoughts and findings related to this question resulting from my artistic research in Schubert's unfinished works and reimagining the musical programmes and performance practices. These ideas will be demonstrated and discussed through a recital programme with Schubert's fragmented pieces and their musical companions written in the 20th and 21st centuries.
As a composer-performer, my multi-identity and artistic practices often lead me to deal with silence when composing my own works and performing other people's works. Through these creative processes, philosophical and symbolic attributes of silence interest me more than its scientific nature. For example, when an acoustic piece is performed live in a concert venue, the environmental silence created by that urban space, audience, humidity and all the random facts often become another layer of sonic landscape throughout the live performance. Therefore, this unquiet "silence" becomes an active part of the performance and constantly reshapes how performers and people interpret, realise and perceive sound and music before, during and after the performance. Outstandingly, I am interested in seeing musical programmes as a creative process of transforming deconstructed musical materials, miniatures, and unfinished works into something as an expressive and non-stop unity. So, the abrupt silences created by the natural stops between these fragmentary works are as crucial as the sounding music during the performance.
Indeed, further questions on how silence may affect the way people react and execute music performances were amplified during the pandemic when most of us were confined at home and had to perform music in front of the camera as performers and audiences might share and experience the performance in entirely different physical silences. So, keeping these discussions in mind, I am going to speak about this curated recital programme today and try to analyse how silence may help me present pieces and reimagine traditional programming practices of the 19th century, which are rarely heard in modern mainstream concert platforms.
Franz Schubert: Piano Sonata in F Sharp Minor D.571 (unfinished)
Frederic Rzewski: Winsboro Cotton Mill Blues
Philip Glass: Opening from Glasswork
Franz Schubert: Sonata in C Minor D.958 (Second Movement)
Arvo Pärt: Variationen zur Gesundung von Arinuschka
Franz Schubert: Sonata in A Major D.959 (Second Movement)
Ji Liu: "A Written Reverie" from Sonata Fantasy
Franz Schubert: Sonata in B Flat Major D.960 (Second Movement)