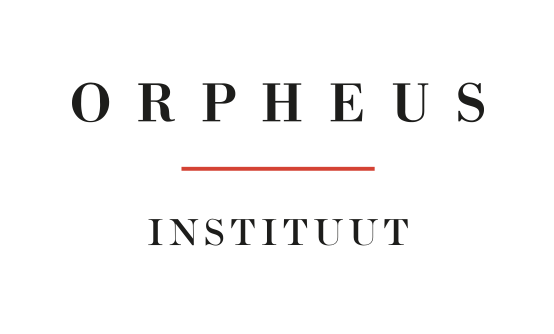 October 12th, 2022 - Dr Ji Liu gave a lecture-recital at The Performer-Composer in the second half of the 20th Century hosted by the Orpheus Institute, Ghent.
"In the beginning was the performer, can logically be argued, but when thinking of a performer who also composes, most often we turn this relationship on its head and call that musician a "composer-performer". Nevertheless, though much of the classical music history has long been aware of this double identity, and despite the research possibilities in this realm engendered by developments in audio and video recording technology and software for analysing their outputs, this field has attracted little more than incidental academic attention. Performer-composers in particular from the post-WWII generation, a particularly diverse range of personalities including Boulez, Stockhausen, Brown, Tudor, Rzewski, Finnissy, Holliger, Globokar, and many others, have been neglected."
For more information, please visit: https://orpheusinstituut.be/en/news-and-events/the-performer-composer-in-the-second-half-of-the-20-th-century
Programming Underrepresented Works as Creative Process
Throughout Frederic Rzewski's uniquely combined musicking process as a pianist and composer, improvisation in both his compositional process and his performances of other composers' works has been one of the vital tools. For example, he explicitly indicated places where the performer should improvise based on, but beyond the notated musical materials in his own work, The People United Will Never Be Defeated! (1975); and he expressed his dialectical approaches to performing Beethoven's music with improvisation based on both historically informed and radical practices in his interviews and performances on various occasions.
These first and second research sources show a great deal of deformability and potential in researching, programming and performing Rzewski's works beyond traditional conventions. And they offer new possibilities for bringing under-presentedmusical works, such as unfinished works and pieces with extended forms, to concert stages and wider viabilities without losing their originality, integrity and "imperfectness" by programming them creatively and coherently.
In this lecture-recital, taking Rzewski's creative outputs as the first source and model, I shall examine and unfold new directions of Performing as Researching by illustrating my approach to creative programming with Rzewski's Winnsboro Cotton Mill Blues and one of Schubert's unfinished piano sonatas, D.571. Both of these two distinctive pieces are not to be treated only as isolated works but as links in a "bracelet" of a larger musical unit. In other words, no matter whether the piece remains in its incomplete form or is a completed work, all are treated as fragmented components under one big musical roof.
Ultimately, the artistic and academic outcomes will show how improvisational aspects play an important role in both performing and programming these pieces. Also, they will provide a new perspective in looking at new directions for performer-composer to facilitate these muti-identities in the creative process fully.