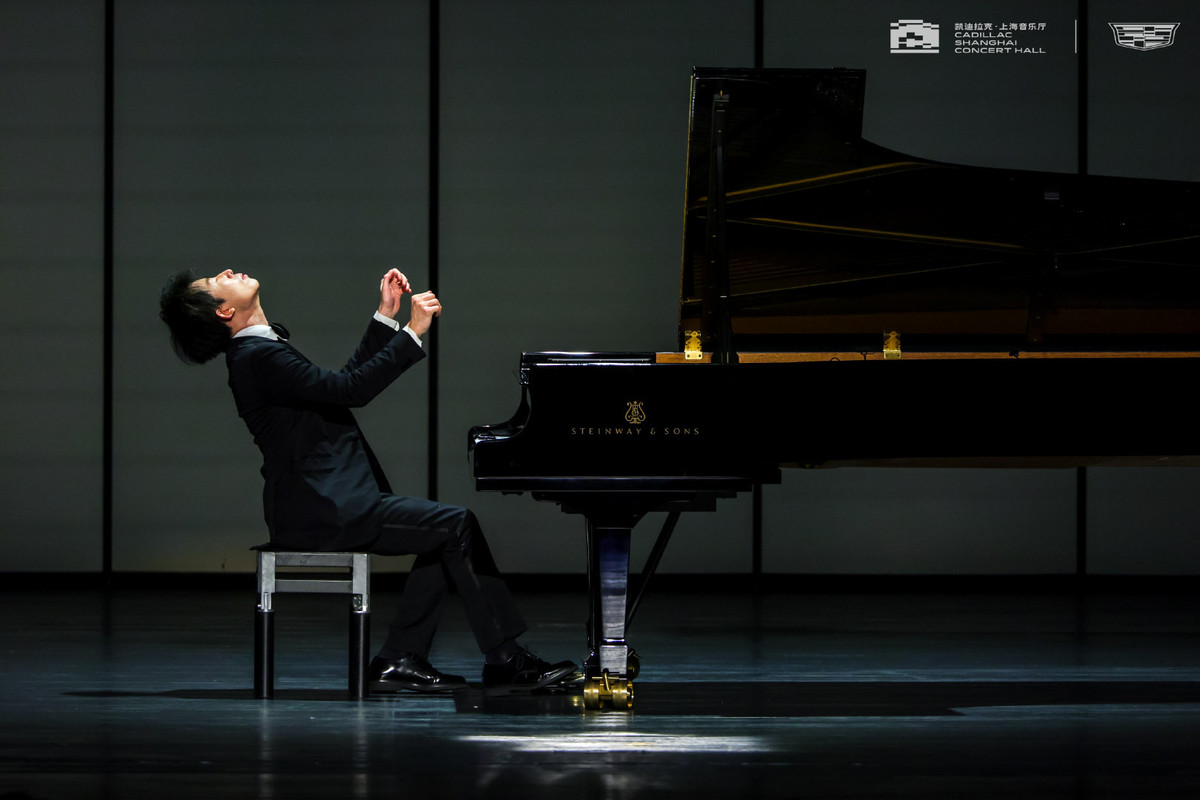 July 5th, 2023 – On July 1st, the Cadillac Shanghai Concert Hall came alive with the mesmerizing piano recital by the acclaimed virtuoso Ji Liu, who delighted the audience with his extraordinary talent, delivering a captivating performance that will be remembered for years to come.
The recital showcased a diverse program, demonstrating Ji Liu's versatility and mastery of the piano and his in-depth research in creative programming practices in Schubert and Contemporary works.
The evening began with the hauntingly beautiful Sonata in A Minor, D.784, a piece renowned for its emotional depth and intricate musicality. Ji Liu's interpretation breathed new life into the composition, mesmerizing the audience with his impeccable technique and sensitive musicality. Continuing to showcase his extraordinary talent, Ji Liu presented an original composition, Etude For Solo Piano (2018), written by himself, showcasing his prowess as both a performer and a composer. His composition displayed a unique blend of classical influences with contemporary elements, captivating the audience with its dynamic and expressive character. This Etude was followed by Schubert's late piano work Drei Klavierstücke, D.946.
The pinnacle of the evening was reached with Frederic Rzewski's iconic composition, The People United Will Never Be Defeated Variations. This monumental work, consisting of 36 variations on a Chilean protest song, explores a vast range of emotions and technical challenges. Ji Liu's interpretation was nothing short of awe-inspiring, as he effortlessly navigated the complex variations, delivering a performance that left the audience spellbound.
Ji Liu's performance at the Cadillac Shanghai Concert Hall was a testament to his exceptional musicianship and passion for bringing together scholarly research, performance practice and public culture. His ability to connect with the audience through challenging and creative programmes on a profound level and transport them into the realm of music is a testament to his multidimensional artistic aspiration and achievement.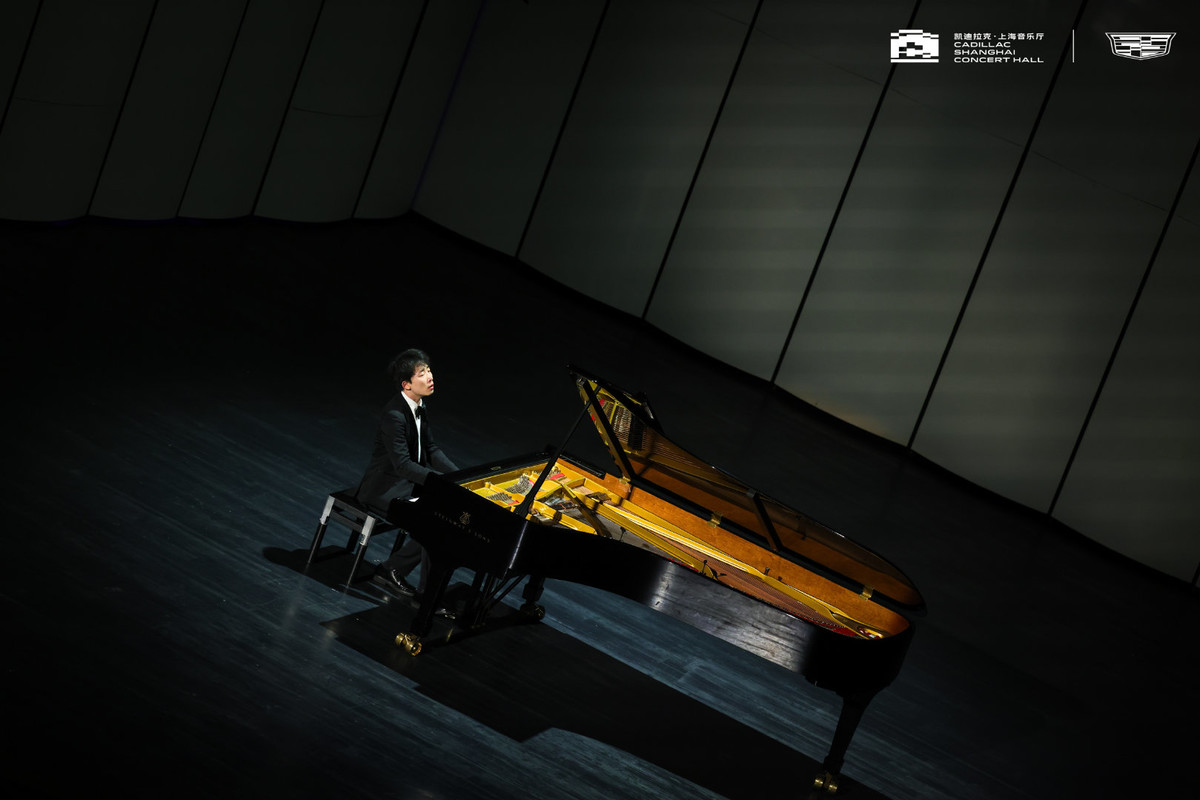 Born in Liaoning and raised in Shanghai and London, Ji Liu's career has taken him to prestigious concert halls worldwide. He now combines a distinguished and multi-faceted career as a pianist, composer, and scholar.
Ji Liu has collaborated with leading orchestras and conductors, captivating audiences with his remarkable performances at major UK and international venues and festivals, such as Royal Albert Hall, Wigmore Hall, Carnegie Hall, Auditorium du Louvre, Royal Concertgebouw, Verbier Festival etc. His unique musical voice and profound interpretations have garnered critical acclaim and established him as a thriving and multidimensional musical career.
Ji Liu studied Piano Performance with Professor Christopher Elton and Composition with Professor Ruth Byrchmore at the Royal Academy of Music, where he was elected an Associate (ARAM). He holds a PhD in Music from King's College London and is a Forrest Performance and Leadership Fellow elected by the Forrest Research Foundation in Australia. Since 2018 Ji Liu has served as Head of Performance at the Kent International Piano Course.
As a composer, Ji Liu has written for orchestras, chamber ensembles and solo instruments. His research has been presented at major conferences and institutions such as the Orpheus Institute in Ghent, Sydney Conservatorium of Music, University of Oxford, University of California, etc.