Here is Ji's personal recommendation: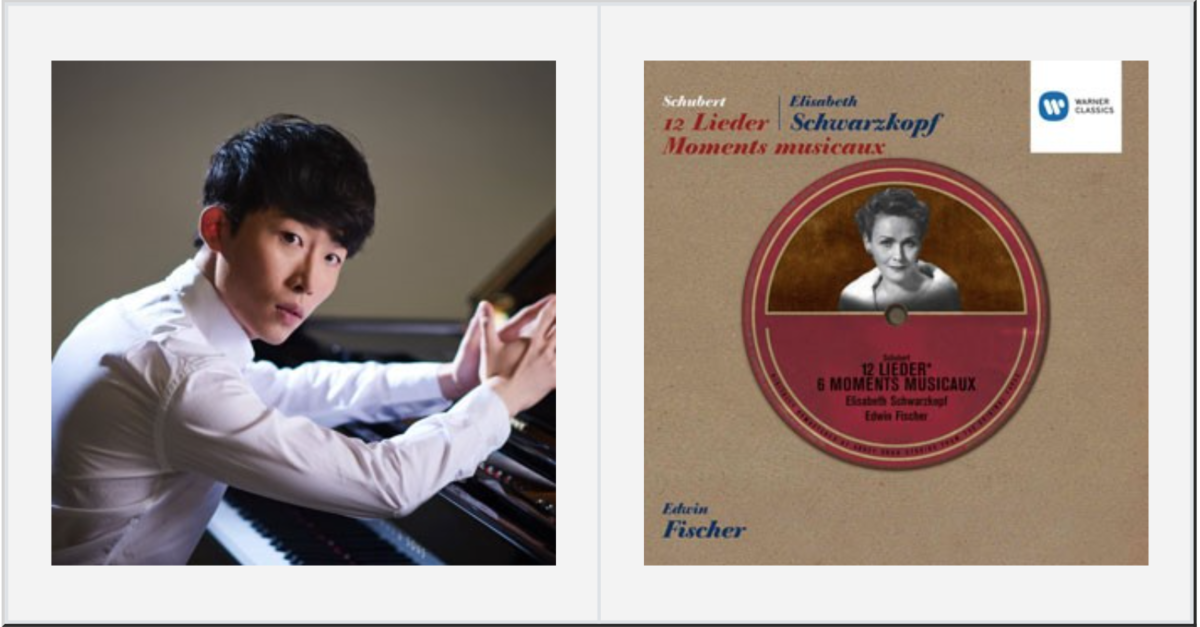 Ji Liu
Pianist
The Chinese-born, London-based pianist, Ji Liu, has launched his 'Live for Love' live-stream sessions on Instagram as his artistic and creative response to the circumstances caused by the current Covid-19 pandemic and in support of NHS charities.
Schubert Lieder & piano works Elisabeth Schwarzkopf; Edwin Fischer (Warner Classics)
At this difficult and uncertain time globally, it's hard not feeling nostalgic sometimes. This album by Elisabeth Schwarzkopf and Edwin Fischer – two great artists whom I admire very much – is a treasure, full of sensitivity, humanity, expression and warmth. I learned so much from the fluidity and the silky textures played by Fischer, as well the way in which the piano part complements and supports the vocal part seamlessly and vividly. The distinct personalities and artistries of these two musical figures shine through every corner of the album, together with a well-balanced programme. It always helps to melt and relax the distress of the reality that we face these days.